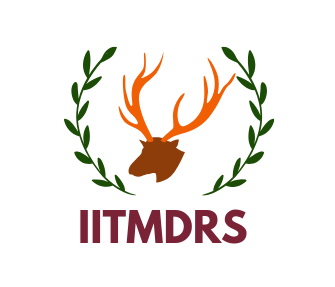 IIT Madras DoMS Research Symposium 2019

Grow together, Inspire together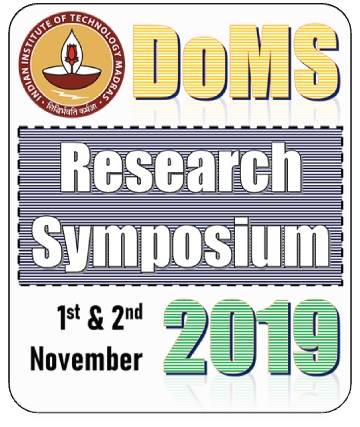 COORDINATORS

Faculty Coordinators:

Student Coordinators
The Department of Management Studies, IIT Madras is glad to announce the call for papers for Research Symposium 2019 to be held on 1st and 2nd November 2019. The two-day symposium aims at providing an excellent platform for scholars of DoMS to showcase their research. The symposium provides a forum for students and faculty to discuss cutting edge research topics across different functions and domains. The symposium will also feature distinguished keynote speakers from industry and academia.


The event allows submissions in three different categories viz. a) Completed Research paper b) Review paper and c) Work-in-progress paper thereby accommodating research outputs in various stages of research.


The submissions will undergo a double-blind review process by a review panel consisting of faculty members and scholars who will also serve as discussants during research presentations. The final scores of each paper will be calculated based on the reviewer score (50% wt) and presentation score (50% wt). Exciting cash award awaits the winners. Nonetheless, the ultimate reward for the scholars will be receiving a critical review of their work from experienced researchers. The symposium also provides an opportunity to enhance scholars' communication & presentation skills.


The portal for paper submission through easy chair will be opening soon.


IMPORTANT DATES


Last Date for Submission – 30th September 2019
Communication of Decision – 20th October 2019
DoMS Research Symposium – 1st and 2nd November 2019


CALL FOR PAPERS


Please submit your research paper by clicking on the following link after having read the detailed guideline.

THE PDF DOCUMENT SHOULD NOT CONTAIN THE AUTHOR DETAILS

Detailed guideline : The Detailed Guidelines 


Submissions closed and are under review


Please adhere to the guidelines to ensure smooth processing of your submission. The last date for submission of the full paper is 30th September 2019.
Note: The copyright of the papers submitted to the symposium lies with the author(s). Papers submitted and presented in the in-house symposium can be submitted and presented in national/international conferences and can also be submitted to journals, with or without modifications.