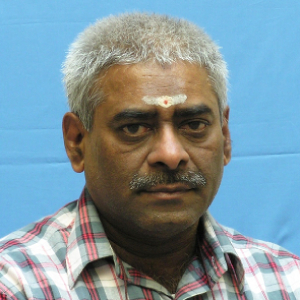 Dr. Ganesh L S
Professor
This email address is being protected from spambots. You need JavaScript enabled to view it.
Office: DoMS 408
Phone: 2257 4554 (O)
Dr. L. S. Ganesh (LSG) graduated in 1977 in the BE (Hons.) programme in Mechanical Engineering of the Birla Institute of Technology and Science (BITS) at Pilani, Rajasthan. In 1979, he received the M. Tech degree in Maintenance Engineering and Management and a Merit Prize from the Indian Institute of Technology (IIT), Madras. During 1980-84, he pursued the doctoral research programme in the Industrial Engineering and Management Faculty at IIT Madras. His research work involved the application of time series forecasting models and system dynamics concepts to educational planning in Tamilnadu schools. He received the Ph. D. degree in 1986.
He worked as an Assistant Professor in the Education Management Sector at the Indian Institute of Management (IIM), Bangalore, during 1986-87.
Since 1987, he worked in the Industrial Engineering and Management Faculty at IIT Madras, as Assistant Professor till 1993, then as Associate Professor till December 1996, and then as Professor until April 2004, when the Department of Management Studies was established in the Institute. Later, he served as the Head of the Department of Management Studies at IIT Madras from July 2004 till July 2008. In this role, he coordinated the location and development of the complete academic, laboratory, office and utilities infrastructure for the new premises of the Department. He also coordinated the establishment of strategic academic relationships through MoUs between IIT Madras and leading national and multinational institutions (Indian School of Business at Hyderabad; Universities of Mannheim, Passau, and Bremen in Germany; Management Center at Innsbruck in Austria; State University of New York, Binghamton) and business organizations (Caterpillar; LIC of India; @Road Software; SCOPE International).
Dr. Ganesh is also an accomplished rock, blues and jazz vocalist and rhythm guitarist. In his student days, he won many prizes in music competitions, debates and sports. Dr. Ganesh loves work, meditation, philosophy, music and dreaming.
He strongly believes that India and Indians have exceptional capabilities that require well directed and intensely focused organizational efforts to enable them to fully flow and result in inspiring, peerless and timeless achievements.