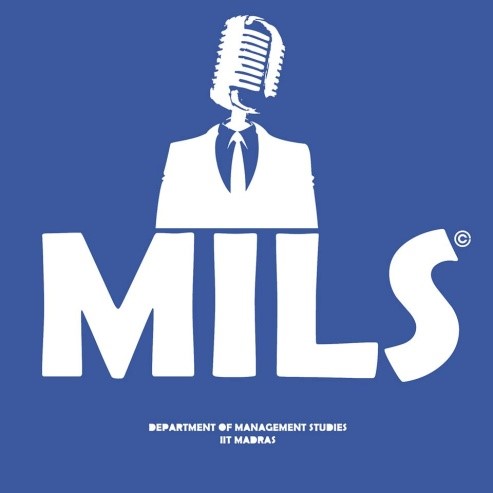 MILS is a student-driven initiative of the Department of Management Studies, IIT Madras. As a part of the program, eminent business leaders are invited to the campus to share their experiences and lessons of excellence. The students get a golden opportunity to know more about recent business trends, industry happenings and at the same time business leaders come to know about the thinking perspective of the future managers.The committee invites leaders from the industry to share their thoughts and experiences with the students. Keeping its finger on the pulse of the industry and the classroom, the committee suggests topics to the guest speakers so that these topics are contemporary and relevant, while also taking into account the students' own interests in certain areas. This way, these sessions create a healthy learning environment, where both the speaker and the students actively engage with each other to question, discuss and learn.
Apart from conducting these guest lectures, the committee also maintains corporate relations. This helps our department to nurture long-term relationships with industries and industry leaders alike.

The MILS committee also invites leaders who are involved in transforming society through social initiatives. At DoMS, we would like our students to become managers, who do not just involve themselves in boardroom meetings, but who also have a responsibility towards the society they live in. Hoping that we can take a leaf out of their book, we invite eminent philanthropists who have reached out to the underprivileged.

Such sessions have been real eye-openers as to the ways and means through which, we, as management students and later as managers, can make a difference in the lives of the needy.