About
Samanvay is the synthesis of intellectual prowess and brilliance, the confluence of thoughts and ideas, and the integration of information and talents. Passion, innovation, and interdisciplinary learning are all present during the event. Our B-School event is distinguished by collaboration and competition among the country's best and aspiring business minds. Through various activities, Samanvay provides participants with the opportunity to meet with renowned personalities from multiple businesses.
Transformational Agility: The Key to Resilience under Uncertainty
The theme for Samanvay 2021 is "Transformational Agility: Key to Resilience under Uncertainty." We are in the age of accelerating disruption created by digital innovations, and every organization is facing these challenges, especially with the onset of the pandemic. Industry boundaries have become permeable, and the constant flux of data, algorithms, and artificial intelligence are changing the nature of decision-making and the workplace itself. Organizations are responding by rethinking their business models, redesigning their organizations, adopting novel agile-management practices to become resilient for the coming days. This year, Samanvay is all set to explore the world of agility in transforming businesses and ourselves.
The Conclave is a panel discussion, wherein eminent business leaders convene to engage with one another and share their views on the theme for Samanvay, which for this year's edition is 'Transformation Agility: The Key to Resilience under Uncertainty'. With the goal of offering IIT-M students an enriching learning outcome, we intend to invite stalwarts of industry and academia, each from a different functional domain. Thus, the Conclave would be a confluence of diverse worldviews and multifaceted perspectives on the latest and emerging developments in business.
Lecture Series
The Lecture Series enables students to interact withrenowned personalities directly. One of the objectives is tofoster inter-disciplinary learning by providing IIT-M studentswith exposure to insights from various fields other thanbusiness and technology. After all, systems thinking is about comprehending how diverse, yet inter-related, aspects of complex problems interact with one another.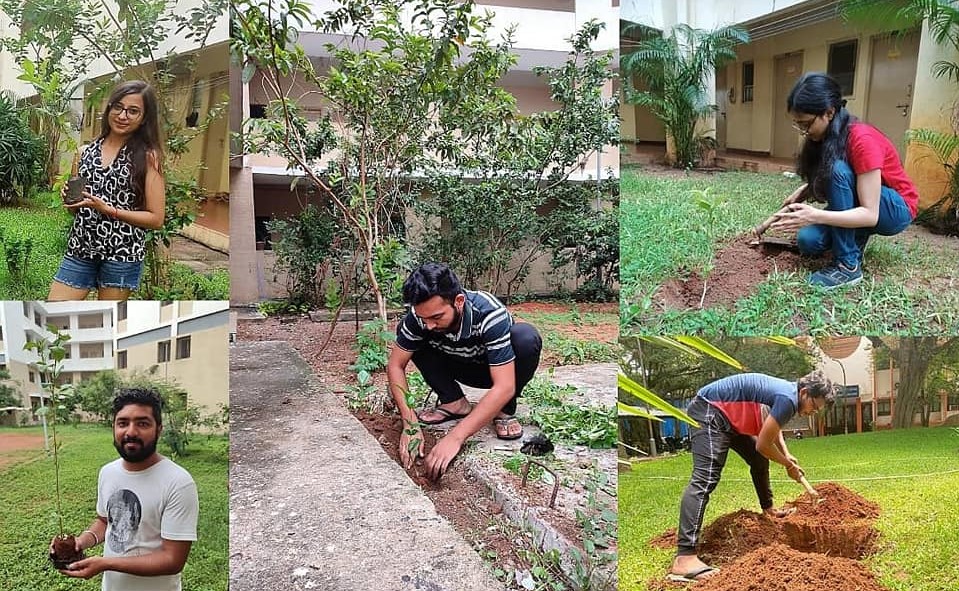 PlantIIT
PlantIIT- Samanvay's first-ever Plantation Drive in collaboration with Aaruthal Foundation was successfully inaugurated on 12th October via an Instagram Live, by planting more than 50 saplings around the campus. Students, parents and many more participated in this drive by planting saplings at home and pledging to live a more eco-friendly life.