CREST welcomes collaborators from practice, policy makers, and academia in increasing our understanding of the start-up and innovation ecosystem.  Do write to us in case you would like to discuss potential collaboration opportunities.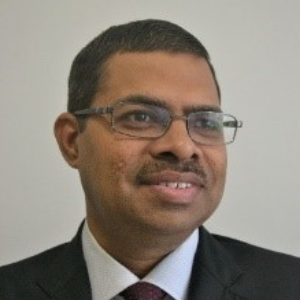 Dinesh Tiwari
Dinesh is a private equity professional with over 25 years of experience in investing in Emerging markets with significant years of Partner/leadership roles. He has been the founding member of several early-stage private equity franchises in India and the Middle East. He has worked with leading private equity firms like ICICI Venture, CDC / Actis, Standard Chartered, J P Morgan and Multiples. He has a strong understanding of corporate/taxation regulations in the context of equity transactions. Dinesh has led transactions through the entire life cycle, including origination, strategic analysis, financial valuation, negotiation, documentation structuring, portfolio management and exit. His past roles have also involved managing investment and operations teams, supporting legal/ Compliance and LP reporting. He has been an early stage investor in businesses that have gone on to become established names in their domains. He has a strong network of relationships in the Indian private equity ecosystem, across investment funds, promoters, consultants and investment bankers. As an investor and board member, he has advised companies on organizational building, financing options, M&A, restructuring and IPOs. Dinesh also teaches courses on private equity and entrepreneurship as a guest faculty at various management institutes. Dinesh has a Bachelor's degree in Physics and an MBA from Indian Institute of Management, Bangalore.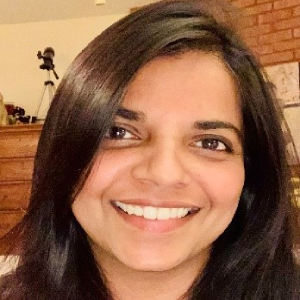 Josephine Gemson
Josephine is an Associate Professor at the King's University College at Western University, Canada. She received her graduate degree in Finance from the University of Strathclyde, Glasgow, UK and her PhD from the Indian Institute of Technology Madras. She has published her research in several international journals such as Venture Capital: An International Journal of Entrepreneurial Finance, Journal of Private Equity, Journal of Structured Finance, Utilities Policy, and Public Works Management & Policy. She teaches subjects in finance, economics, and accounting, and her research interests include corporate finance, private equity, and project and infrastructure finance.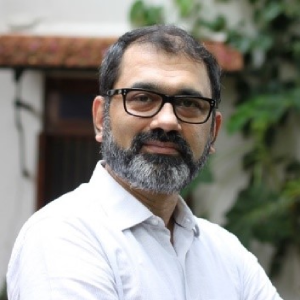 Shekar Ramamurthi
A business leader with three decades of diverse industry and functional experience in multi-national, multi-cultural and geographically diverse global organizations, Shekar Ramamurthi has achieved repeated success in establishing, building and scaling organizations with rapid velocity. He is a mechanical engineer from NIT Trichy and has business leadership certification from Duke University and Harvard Business School.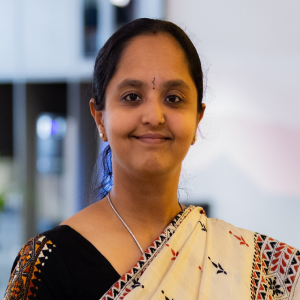 Sruthi Kannan
Sruthi is a business leader at Cisco Systems, where she orchestrates meaningful outcomes for startups in their scale up journey through Cisco LaunchPad. She works with technology-based startup founders on fine tuning their business strategies, co-creating end-to-end digital solutions and opening up joint go-to-market opportunities as well as instrumenting follow-on funding. As a member of the CII National Startup Council as well as a TIE Charter Member, Sruthi is a strong advocate for startups that play a critical role in accelerating and amplifying the goodness of digital transformation.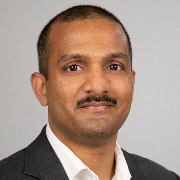 Jon Thomas
Dr. Jon Thomas is the Director of the Esposito Family Centre for Innovation & Entrepreneurship (EFCIE), and the BC Regional Innovation Chair in Canada-India Partnership Development at the University of the Fraser Valley (UFV). He is an Associate Professor (Innovation & Entrepreneurship) at the UFV School of Business. Prior to joining UFV, Jon was a post-doctoral researcher and taught in the Technology MBA program at Simon Fraser University. He also held a Mitacs Elevate Post-doctoral fellowship funded by SFU Beedie and CDRD Ventures Inc. Jon holds a PhD in Technology Management and Strategy from the Indian Institute of Technology (IIT) Delhi, along with an MBA, and an undergraduate degree in Statistics. He received an AICTE National Doctoral Fellowship for his doctoral research on innovation in the biotechnology sector in India. Jon has provided innovation and entrepreneurship mentoring to students, post-doctoral fellows, scientists, engineers, and entrepreneurs for over two decades in Canada and India. His interdisciplinary research has been published in Nature Nanotechnology, Technovation, Journal of Engineering & Technology Management, Scientometrics, and the Journal of Cleaner Production, among others. His research on science-based venture emergence is part of the curriculum used to develop the entrepreneurial capabilities of academic scientists across Canada. He is regularly invited to speak on innovation and entrepreneurship topics, and he is keenly interested in the pre-formation and early post-formation stages of venture emergence, particularly from university settings.