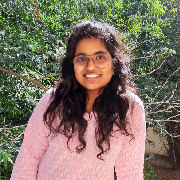 Aarthi Ramachandran
Aarthi is a doctoral student at IIT Madras in the field of health Infrastructure. She did her under graduation in Bio-Medical Engineering and her post-graduation in Public Health from Manipal Academy of Higher Education. Before joining for the Ph.D. program she was the project manager for a multi-year project on Enhancing the Profitability and Sustainability of Grassroots Women Entrepreneurs. She is passionate about exploring entrepreneurial approaches in the areas of public health social infrastructure.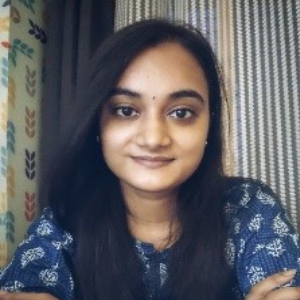 Arushi Gupta
Arushi holds post-graduation in Economics from Madras School of Economics. She worked as an Analyst at a financial services firm before joining IIT Madras. She is presently pursuing her Ph.D. in Finance. Her research focus is on Corporate Venture Capital funds.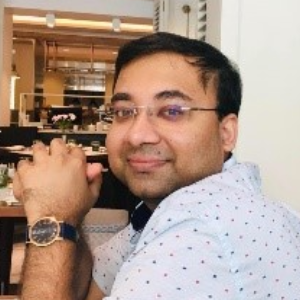 Rohit Jhunjhunwala
Rohit has earned a Bachelors in Computer Science Engineering and Masters of Business Administration in Finance. He is currently pursuing Ph.D. in Startup Financing in the Indian Context. He has 8+ years of industry experience in the areas of financial services, corporate lending and angel investments. He had worked at JP Morgan, Bank of New York Mellon, CARE Ratings India and JJ FinCap in various capacities. His research area of interests are Entrepreneurship, Venture Capital & Angel Investments, Corporate Finance.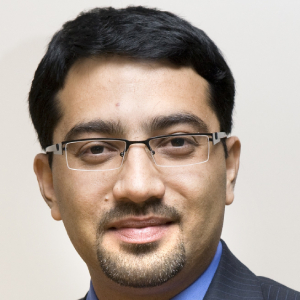 Madhavan Nampoothiri
Madhavan is a Joint PhD Scholar at the Indian Institute of Technology Madras and the University of Passau, Germany. He has over two decade's experience in the Energy sector, with a specific focus on combating global climate change through decarbonisation of energy systems. His area of academic research is sustainable finance that encompasses corporate ESG ratings, global ESG disclosure mandates (especially Europe) and their effect on corporate financial performance, and the evolution of the Indian environmental entrepreneurship ecosystem.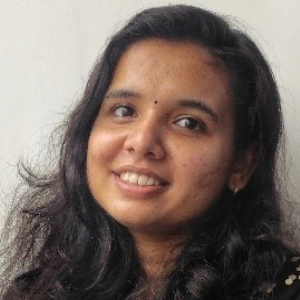 Haritha V H
Haritha has completed M.Com in Finance from Central University of Karnataka and B.Com from MG University, Kerala. She has qualified Junior Research Fellowship in Commerce and was an University Rank Holder during her Post Graduation. Her research focuses on Risk Management Strategies of Business Angels.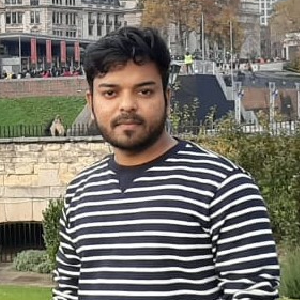 Balaganesh C
Balaganesh has completed a Postgraduate in Industrial engineering from the College of Engineering, Guindy (CEG) and an Undergraduate in Mechanical Engineering from M.N.M. Jain Engineering college, Anna University. He worked as a guest faculty in the Industrial Engineering Department, CEG before joining the doctoral degree programme in IIT Madras. His research is focused on digital innovation in a smart manufacturing context.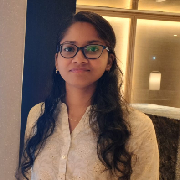 Nandhini Priya N
After completing her undergraduate studies at the University of Madras, Nandhini Priya went on to earn a post-graduate degree in commerce with a focus in accounting and finance. She is an Intermediate qualified Cost and Management Accountant and qualified for a Junior Research Fellowship in the stream of Commerce. She is pursuing her Ph.D. at the IIT Madras and has a keen interest in exploring entrepreneurial ventures in the field of urban infrastructure.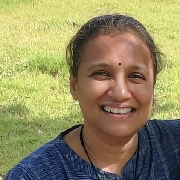 Sathya Anbajagane
Sathya Anbajagane is an engineering graduate with a decade of experience in the IT industry in the US. She has played leadership roles in social enterprises and development sectors in India for the past two decades, focusing on child education, women empowerment and organic farming segments. Sathya is passionate about entrepreneurship and was a consultant for DOMS IITM project "Enhancing the Profitability and Sustainability of Grassroots Women Entrepreneurs".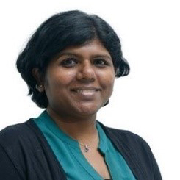 Reeba Devaraj
Reeba Devaraj is an economics graduate with more than 18 years of experience in development and social research. She has worked with leading research companies and academic institutions and has designed and implemented qualitative and quantitative research studies at both the regional and national levels and has a strong track record of analysing data with a special focus on SPSS.