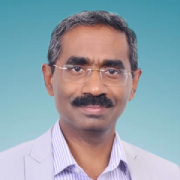 Thillai Rajan A
Thillai Rajan is a Professor in the Department of Management Studies, Indian Institute of Technology Madras. He is also an associate at the Mossavar Rahmani Center for Business and Government, Harvard Kennedy School, Harvard University. His research interests encompass start-ups, ventures, and SMEs. During 2009 – 18, he edited the annual India Venture Capital and Private Equity Report. In 2020, he played a key role in the formation of innovation, Venturing, and Entrepreneurship in India Network (iVEIN), a multi-institutional consortium to research on innovation and venturing in India. He is also a co-founder of YNOS Venture Engine, a start-up set up to address the pain points of early stage entrepreneurs.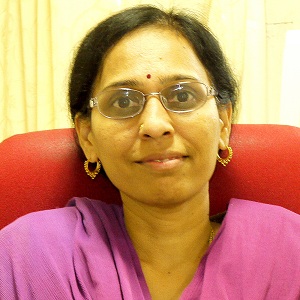 P. Krishna Prasanna
Krishna Prasanna is a Professor at IIT Madras. Her research interest includes Stock Market Analysis, Corporate Finance, Corporate governance and Financial Risk Management. She has published several papers in national and international journals. She has won Best Paper Awards at International conference in Economics and finance –ARC 2013 at Kochi, Athenaeum 2012, at BIM Trichy., International conference on Frontier Global issues in Accounting and Finance organized by Research Development Association, Jaipur, 2012, International conference on Emerging Financial markets organized by International center for finance, PSG Institute of Management, Coimbatore, Dec 2007 and Linkages in term structure of interest rates across sovereign bond markets, 51st Eastern Finance Association Annual Conference, April 11-15, New Orleans, U.S.A. She has earned the Doctorate in Finance from the University of Madras and Masters from Osmania University.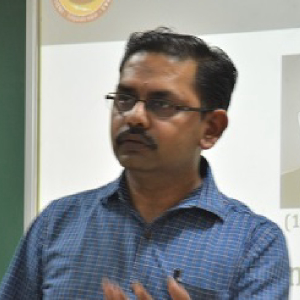 Amit R K
Amit is an Professor at IIT Madras. Before joining IIT Madras, he was working as an Assistant Professor at IIT Kanpur. His research interest includes operations Research, Game Theory, Decision Theory and Contract Theory. He had received the Academic Senate citation for teaching excellence as an instructor for the course "Introduction to Game Theory" taught during Jan-Apr 2010 at IIT Kanpur. He was awarded as one of the three commendable presentations at the Doctoral Symposium held in conjunction with IISc-IBM Research Third Operations Research and Data Analytics Workshop, Bangalore, March 2008. He has earned his B.Tech. and M.Tech. from IIT Kanpur, Doctorate from IISc. Bangalore.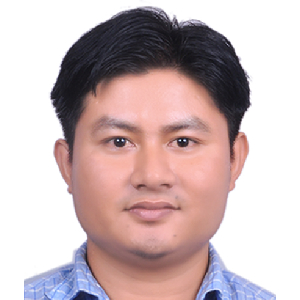 Pinosh Kumar Hajoary
Dr. Pinosh Kumar Hajoary is an Assistant Professor of Integrative Management, currently serving at the esteemed Department of Management Studies at the Indian Institute of Technology Madras. With an impressive academic background, he holds a B.Tech from the Central Institute of Technology Kokrajhar, an MBA from the University of Hyderabad, a PhD from the Indian Institute of Science Bangalore, and a Postdoc from the University of Stuttgart, Germany. Dr. Hajoary has been the recipient of numerous prestigious awards, including the Indo-German Academic Exchange fellowship, which was funded by DAAD-Germany, as well as the Newton-Bhabha PhD Placement, awarded by both the UK and Indian Governments. His research interests primarily revolve around Industry 4.0, drones, and other emerging technologies, and he has authored several working papers on these topics. Dr. Hajoary's pioneering work in the field of management has been recognized by leading academic journals, and he has published in some of the top publications in his field.
ADVISORY PRINCIPAL INVESTIGATORS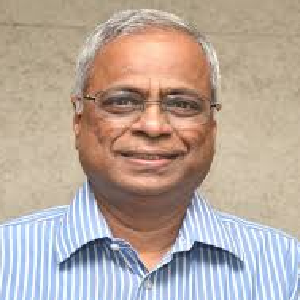 Ashok Jhunjhunwala
Ashok Jhunjhunwala is Institute Chair Professor at IIT, Madras. He has served as a Principal Advisor to Minister of Power, MNRE and Railways, Government of India, New Delhi. Prof. Jhunjhunwala has been the Chairman and member of various government committees and has been on boards of several education institutions in the country. He was a Director on the board of State Bank of India, Bharat Electronics Limited, HTL, NRDC, IDRBT, BIRAC, VSNL and BSNL as well as in Tata Communications, Mahindra Electric, Sasken, Tejas Networks, TTML, Intellect and Exicom. He is currently the Chairman of Technology Advisory Group of Securities Exchange Board of India and Chairperson of the board of Governors of educational institutes like IIIT Kottayam and College of Engineering, Trivandrum, Kerala. Jhunjhunwala is considered a pioneer in nurturing Industry-Academia interaction in India towards R&D, Innovation and Product Development. He conceived and built India's first university affiliated business park (IIT Madras Research Park). He has been developing products for masses; affordable yet technically advanced products in India, like Wireless in Local Loop, Remote health monitoring system, ATM, Solar-DC to homes, Affordable electric vehicles, etc. TIE conferred him the title of Dronacharya for his contributions to the cause of entrepreneurship, as he incubated and nurtured more than 200 companies at IIT Madras.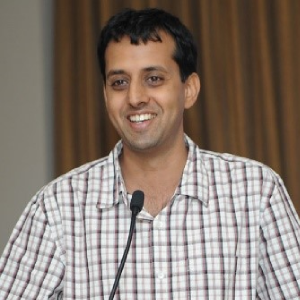 Ashwin Mahalingam
Ashwin is a Professor in the Department of Civil Engineering. He received his B.Tech in Civil engineering from IIT-Madras and then proceeded to Stanford University for a Masters in Construction Engineering and Management. He then helped start up an internet based company in the USA called All Star Fleet, aimed at providing asset management services for construction companies. Following this he returned to Stanford University to pursue a PhD in the area of Infrastructure Project Management. Ashwin is also a co-founder of Okapi Advisory Services Pvt. Ltd and serves as a Director on the Board. He is the Editor of the Engineering Project Organization Journal (EPOJ) and has served on many national committees. He has been the recipient of the Young Faculty Recognition Award at Indian Institute of Technology, Madras; Best Paper Award, Engineering Project Organizational Journal; and the Distinguished Service Award, Engineering Project Organization Society. Ashwin is the faculty advisor for the Entrepreneurship Cell at IIT Madras.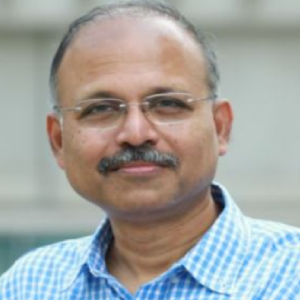 Krishnan Balasubramanian
Krishnan Balasubramanian is currently an Institute Professor at IIT Madras and Chair Professor in the Department of Mechanical Engineering and also serves as the Head of the Centre for Nondestructive Evaluation (CNDE) at IIT Madras. His research focus is in the field of Nondestructive Evaluation. He has also served as a consultant to many multinational companies including GE, Corning Inc., BF Goodrich, Gillette, Caterpillar, Lockheed-Martin, Nippon TV, Karta Technologies, Sieger Spintech, and so on. He is lead recipient of prestigious DRDO Academy Excellence Award for 'Outstanding and internationally recognized contribution in the field of NDT in collaboration with DRDO Laboratories. For his numerous contributions he was conferred with the prestigious Abdul Kalam Technology Innovation Fellowship and IIT Madras Lifetime Achievement Award in 2018. He obtained his PhD from Drexel University (USA) in 1989. He is currently the Professor in Charge for the Gopalakrishnan Deshpande Centre for Entrepreneurship and Innovation.
Prabhu Rajagopal
Prabhu Rajagopal is a Professor in the Department of Mechanical Engineering and an Associate of the Centre for Nondestructive Evaluation at IIT Madras. Prabhu is passionate about service-oriented engineering education and technology translation, working closely with companies, agencies and societal bodies in taking these innovations to the field. In this quest he has also co-founded several Startups that license his IPs. His work spans the spectrum of sensing and data management, with the latter leveraging latest innovations in AI, ML, AR, VR and Blockchain technologies. Trained at IIT Madras (BTech & DD MTech) and Imperial College London (PhD, Postdoc), Prabhu has expertise in remote structural inspections, with a focus on waveguide ultrasonics and robotics, and management of large scale inspection data sets. Recipient of prestigious Early Career awards from academia and industry (National Design and Research Forum, Indian Society for NDT, Institute for Smart Structures and Systems - IISc & IIT Madras) and India's top award for young scientists (Swarnajayanti Fellowship), Prabhu's work has also been featured widely in popular media. Prof. Prabhu Rajagopal is currently the Professor in Charge for the Centre for Innovation at IIT Madras.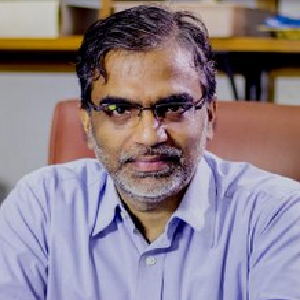 Pradeep. T
Thalappil Pradeep is an Institute Chair Professor at IIT Madras. He has conceptualized and built the International Centre for Clean Water. He also held visiting positions at Purdue University, Leiden University (Netherlands), EPFL (Switzerland), Institute of Chemistry (Taiwan), Pohang University of Science and Technology (South Korea) and the University of Hyogo (Japan). He has been the recipient of various awards like Shanti Swarup Bhatnagar Prize for Science and Technology; The World Academy of Sciences (TWAS) Prize in Chemistry; Padma Shri; Nikkei Asia Prize 2020; Fellow of all the science and engineering academies of India, RSC, TWAS and AAAS; J. C. Bose National Fellowship, B. M. Birla Science Prize, Young Scientist Award of the Chemical Research Society of India, Molecular and nanoscale materials, clean water, surfaces, instrumentation, business incubation. He earned a Ph. D degree in chemical physics working with Professors C. N. R. Rao and M. S. Hegde at the Indian Institute of Science, Bangalore. Subsequently, he spent about two years as a post-doctoral fellow at the University of California, Berkeley and Purdue University, Indiana.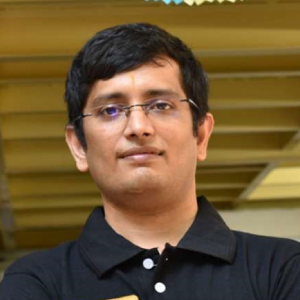 Satyanarayanan Seshadri
Satyanarayanan is the faculty advisor for the Nirmaan pre-incubation center at IIT Madras. He is an Associate professor in the Department of Applied Mechanics at IIT Madras and the principal investigator of the Energy and Emissions Research Group (EnERG) at IITM, whose main focus is on development of technologies enabling energy efficiency and emission mitigation in industries. Satya started his career with GE in their Global Research Center, in the domain of Energy Systems and waste heat recovery and continued with Forbes Marshall, a leading company in steam systems in India. Thereafter, Satya transitioned to an academic role working on energy recovery systems for process industries, deep decarbonization of process heating using high temperature and steam generation heat pumps and waste heat recovery from multi-source resources using advanced Organic Rankine Cycle (ORC) architectures. He works with various industries and industry bodies such as SICCI, CII to promote continuous energy and resource assessments through the Industrial Energy Assessment Cell (IEAC) and Center for Technology and Policy (CTaP). He earned a PhD from Texas A&M University in Aerosol Science.