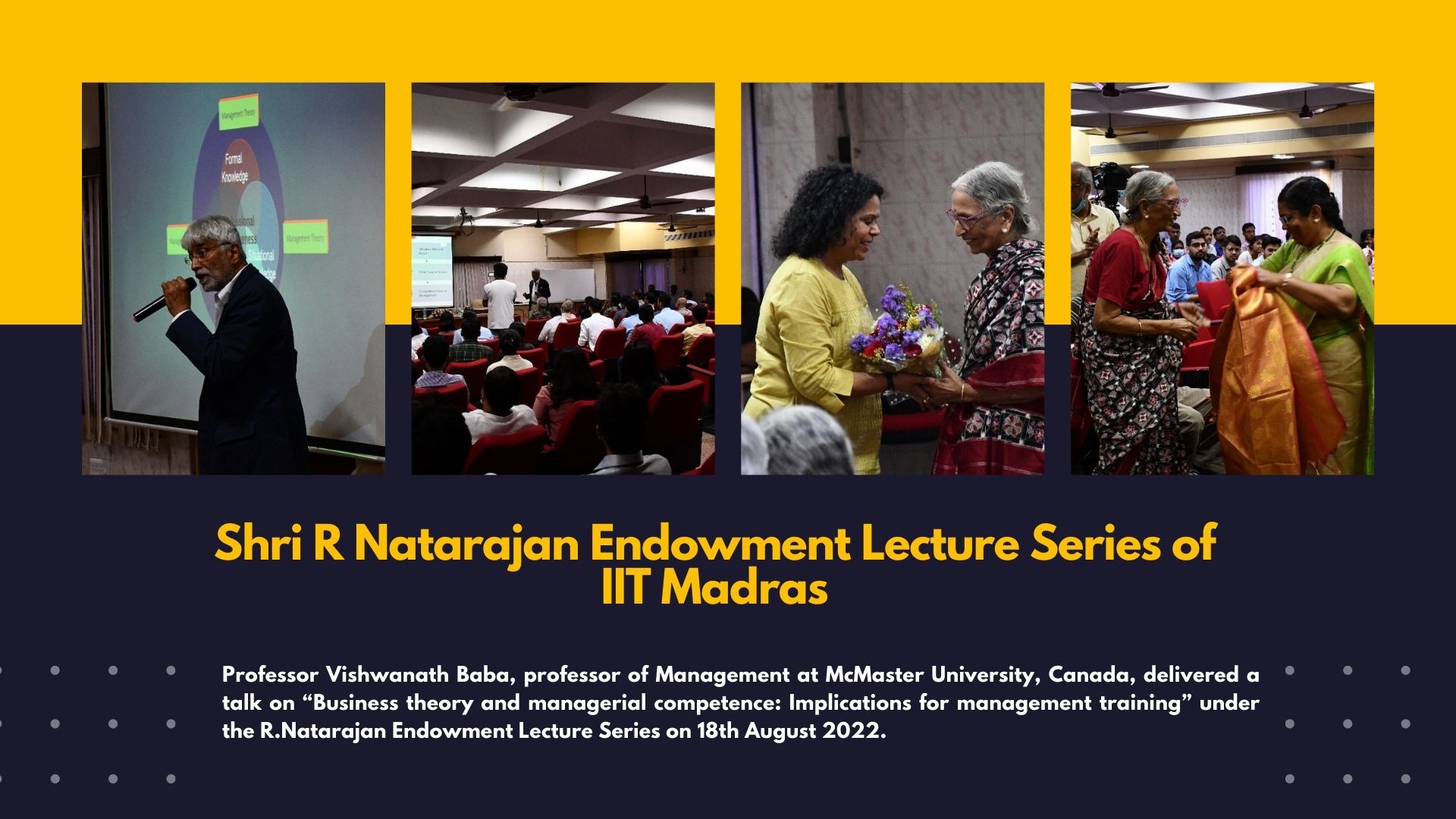 Dr. Baba holds a bachelor's degree in mechanical engineering, master's in Business Administration, and a PhD in Organisational Behaviour. The management training workshops and lectures that he has delivered in Egypt, Kenya, India, Vietnam Peking, Tsinghua, Fudan, National Chengchi Universities and the Indian Institute of Technology reflect his keen interest in management training in the developing world.


The endowment has been established in the name of Shri R. Natarajan, IAS, who was the first registrar of IIT Madras, from 1959 to 1965.  He was a seasoned administrator, of the rank of Chief Secretary to the Government of Tamil Nadu. He was one of the key figures who played a significant role in the inception and administration of the institute in the early days. Known for his warmth and congeniality, Shri R. Natarajan served as a bridge between the administrative heads and the student body.


The programme was attended by the faculty members and students from Department of Management Studies. The late Mr. Natarajan's family members, including his wife, Mrs. Natarajan and daughters, Mrs. Priya Ganesh and Mrs. Suma Prakash, also graced the occasion. Professor Baba's speech encompassed the value theory of business, it's various propositions and significance, the 7C's used in demonstrating managerial competence, and how to develop this managerial competency. The speech was followed by a Q&A session with active participation by the students. The event concluded with the felicitation of Prof. Baba Vishwanath and Mrs. R. Natarajan.