ENTREPRENEURIAL INITIATIVES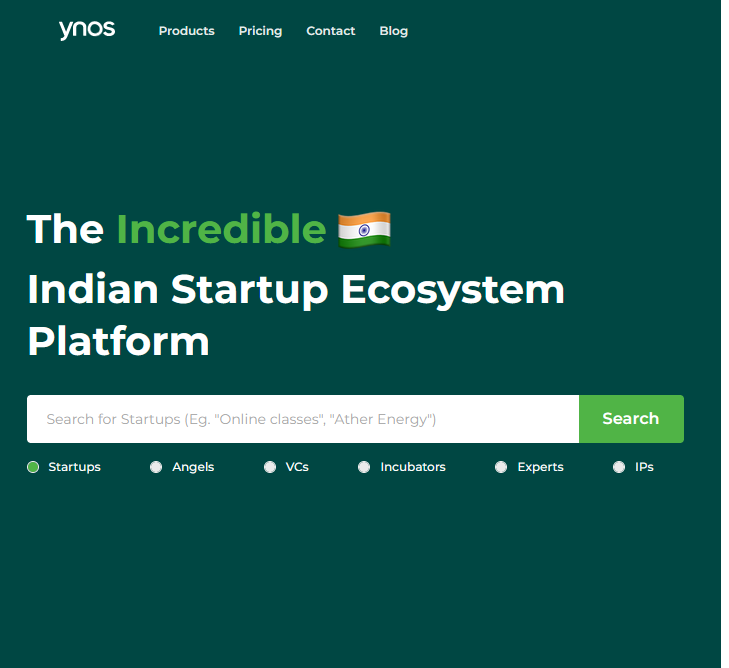 YNOS Venture Engine, is India's leading AI based intelligence platform for the bottom of the start-up pyramid, connecting entrepreneurs, investors, incubators, innovators, and subject matter experts. The need for improving the efficiency and reducing the information asymmetry in the early stage ecosystem is acutely felt. The mission of YNOS is to bring in more efficiency and organization to the early stage ecosystem that can create significant value for all stakeholders.


What differentiates YNOS is its entrepreneur centric approach and its thrust on integrating information from multiple silos in providing customized recommendations. The solution portfolio of YNOS addresses some of the major pain-points faced by start-up founders, angel investors, incubators, start-up missions, and other service providers to start-ups. YNOS platform can also be used in courses on entrepreneurship and venture capital to complement the class room learning. For scholars and faculty members, YNOS can provide high quality data for ground breaking research.

YNOS emerged from the insights obtained from a decade of research on the Indian venture capital and private equity industry. The product offerings of YNOS capture the rigour of the research findings in a way that can directly benefit the users. YNOS is also supported by the IIT Madras Incubation Cell.
The YNOS Solution Portfolio

Intelligent platform to scan the start-up landscape

Identify appropriate angel and seed stage investors
Identify suitable incubators and
accelerators

Customized dashboards to understand the start-up landscape
Valuation estimator for seed
stage funding
Search and identify
suitable IP
Access top notch subject matter experts in science and technology

Experts in business and management to get investment ready
High impact programs to understand the nuances of fund raising